Upcoming events
The Jewish Heritage Play Festival – Sunday, May 28, 2017
About The Festival:
The Jewish Heritage Festival is a celebration of Jewish Family Life over the past century. The Plays are 15-20 minutes in length and acted by an accomplished group of thespians from My Generation Theater Company. The Festival is approximately 2 hours in length and will culminate in a Live Music Show. This Production is a benefit for The Joseph Skakun Project. A 501c3 Educational Non-Profit Organization that aims to bring Jewish Heritage and History to life via the performing arts. The Festival is dedicated toto our dear friends Sid Bernstein, Rabbi Pesach Ackerman, Beryl Epstein and the Fallen IDF Heroes of 1967 to mark the 50th anniversary.
The Plays
On Burning Ground. (Holocaust Drama)
The Blitz.
(Drama about a Jewish family living in East London during the Nazi Bombings during WW2.)
Petticoat Lane.
(Comedy about the most famous market in London, set in 1914.)
Pride of the Catskills. (Comedy set in Catskills Hotel in the Mid 1960s) Written by Jason Grant Shela.
Single (Comedy Musical about Jewish Singles in Manhattan.) Written by Karen Bishko.
The festival is dedicated to the IDF heroes of 1967.
in loving memory of Joseph, sylvia (Neé elson), Khaya (Neé Elovich) and Chaim Skakun, SHLOIMKE AND RIVKA Zamkov, Sid Bernstein, harry and anna Black, and blanche and irving pincus, and ephraim and Gittel rappaport, harry and gertrude shela, OBM.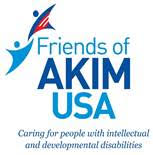 VENUE: Ansche Chesed Synagogue
251 West 100th Street (between Broadway and West End Avenue)
Door opens: 2:30 pm
Showtime: 3:00 pm
Tickets are $20 for adults and $10 for children under 16, students and seniors (ages 65+)
Producers
Michael Skakun
Amy Thau
Jason Grant Shela
Paul Sladkus
Bruce Kivo
Creative Director
Jason Grant Shela
Writers
Howard Feldman
Dylan Bernstein
Karen Bishko
Betsy Laiken
Jason Grant Shela
Musical Director
Andrew Hertz
Artistic Director & Director of Social Media
Rachel Muse Pincus
Past Events

The British Music and Theater Festival – June 2016
The British Music & Theater Festival is a celebration of British Music from the 1960s to the Present and Original New British Theatrical Productions. This is a Benefit Production and All Proceeds will go to The Goddard Riverside Community Youth Arts Program.
The Plays:
'Sid, Brian & Queenie.' Written by Dylan Bernstein (son of Sid Bernstein).
'It's Only Rock N Roll.' Written & Directed by Ivy Vale
'The Blitz.' Written & Directed by Jason Grant Shela.
'A Hostel is not a Hostel.' Written & Directed by Ivy Vale
'Sightseeing in London.' Written & Directed by Jason Grant Shela.
'The Man, The Myth, The Legend.' Written & Directed by Gianluca Tramontana.
'High Hopes.' Written & Directed by Jason Grant Shela.
The Performers:
David Brickman, Sarah Barton King, Bruce Kivo, Annie Thau, Shani Jonas
Amandalynn McClellan, Juliet Papadopoulos, Cathy Caamano, Savannah Leroy, Matthew Levy, Jamiel Burkhart, Reuben Levine, Yann Saibou-Baldi, Jason Grant Shela, Shana Casey, Gianluca Tramontana, Kate Peila, Richmond Shepherd, Alison Deller, Lana Moon Deller, Savannah Leroy, Violet Vale, Robert Ukrainsky, Don Puglisi, Jack Resnick, Sabine & Alex Castro, Isaac Pincus, Oliver Divone.